Hey Star Wars comic fans. So as we move into 2019 (Happy New Year by the way), we have a new variant cover series to collect. The new series is called 'Star Wars Greatest Moments' with each cover featuring artwork of individual scenes from the Star Wars saga. This series is already looking like it's going to be pretty popular and if the first few covers are anything to go by then we are in for a real treat. The series runs for 36 issues and will span across many of the current and possibly future series of comics. In other words, not just the main Star Wars line of books. I will keep this list up-to date whenever a new cover is revealed.
Follow me on Facebook or Twitter (@bossksbounty) as I usually share the covers there too. Without further a do lets get into the covers.
Star Wars Greatest Moments Variant Covers
1/36 – Star Wars #59 (Dual of the Fates)
2/36 – Star Wars: Age of Republic Special (Queen Amidala)
3/36 – Doctor Aphra #28 (Boonta Eve Classic)
4/36 – Star Wars #61 (Anakin's Revenge)
5/36 – Star Wars Age of Republic: Anakin Skywalker (Mace vs Jango)
6/36 – Doctor Aphra #29 (Skills with a Lightsaber)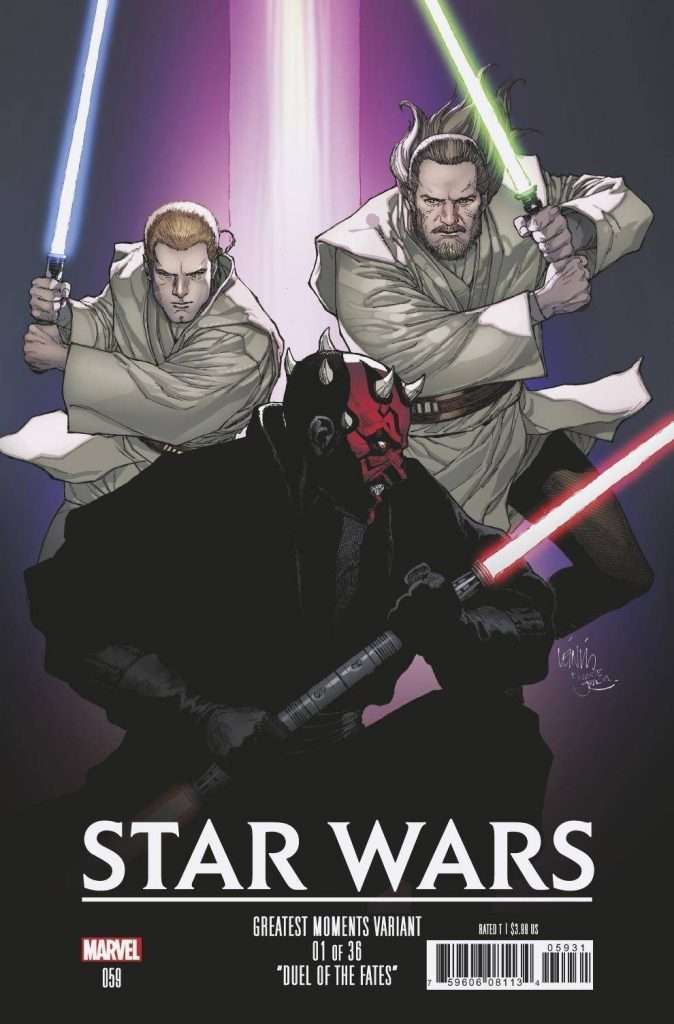 7/36  – Star Wars #62 (Death & Birth)
8/36 – Age of Republic: General Grievous (Doomed)
9/36 ???
10/36 – Star Wars #64 (Princess of Alderaan)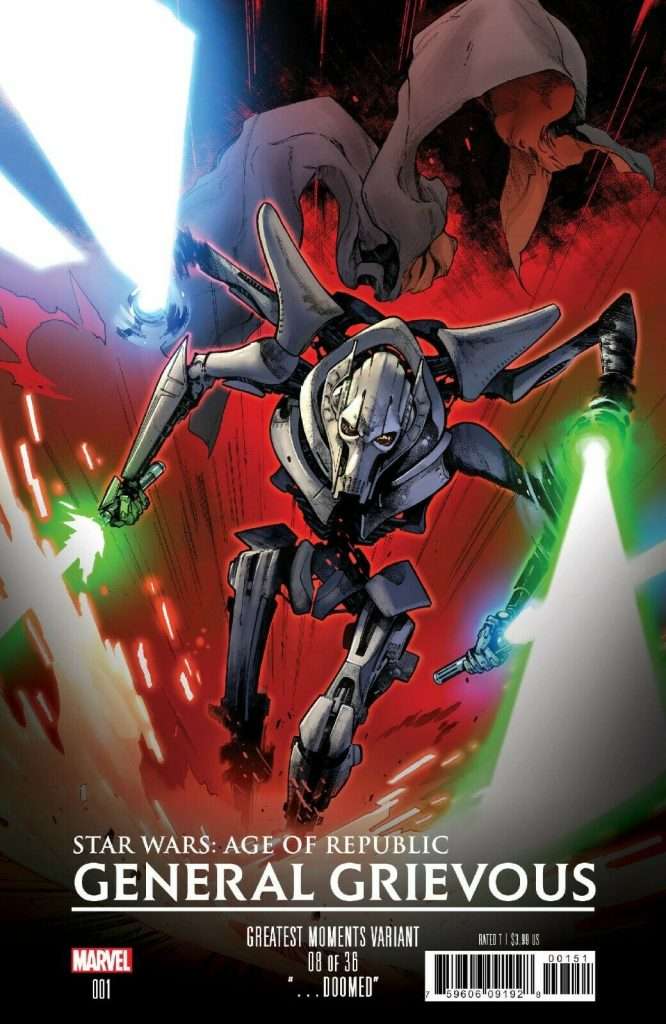 Let me know in the comments if you are collecting these and please check out my Action Figure Variants checklist too.