Read Five Design's Vintage Star Wars Action Figure Book Vol. 1 is now in the hands of all who backed their Kickstarter, and WOW does it impress! Ask anyone who owns one and they'll tell you that the quality of the book, and the amount of detail given is unmatched.
With such an amazing product in the hands of Star Wars collectors, a natural question to ask is, "What's next?" Well, they have 4 exciting things on the horizon:
2nd Edition
They will be doing a 2nd Edition of their Action Figure Book. The biggest difference between the 1st and 2nd editions will be that the second edition will not have all the Kickstarter details in the back (names of people in the varying tiers). Books will cost much less than what they've been going for on the secondary market, and Pre-Orders will be available up to May 12th at http://readfive.co.uk/book-pre-order
Palitoy Mini Guide
They will be producing a Palitoy cardback mini-guide in 2023. The Kenner cardback mini-guide is currently sold out. It gives historical reference to the Kenner card fronts and backs for all Kenner figures from Star Wars, Empire Strikes Back & Return of the Jedi. This is a very handy tool for mint on card and cardback collectors. Now Palitoy collectors can join the fun. Stay tuned on their website for further announcements.
Max Rebo Band Poster
Another 2023 product will be the Max Rebo Band Live in Concert poster. A must-have for music & Star Wars crossover fans! This could be available as early as May 2023
Volume 2
Finally, Volume 2 has already begun! This book will feature Kenner vehicles, playsets, figure cases, micro-collection, die cast and mini-rigs. No time table has been set, but it's likely that it will not be a Kickstarter.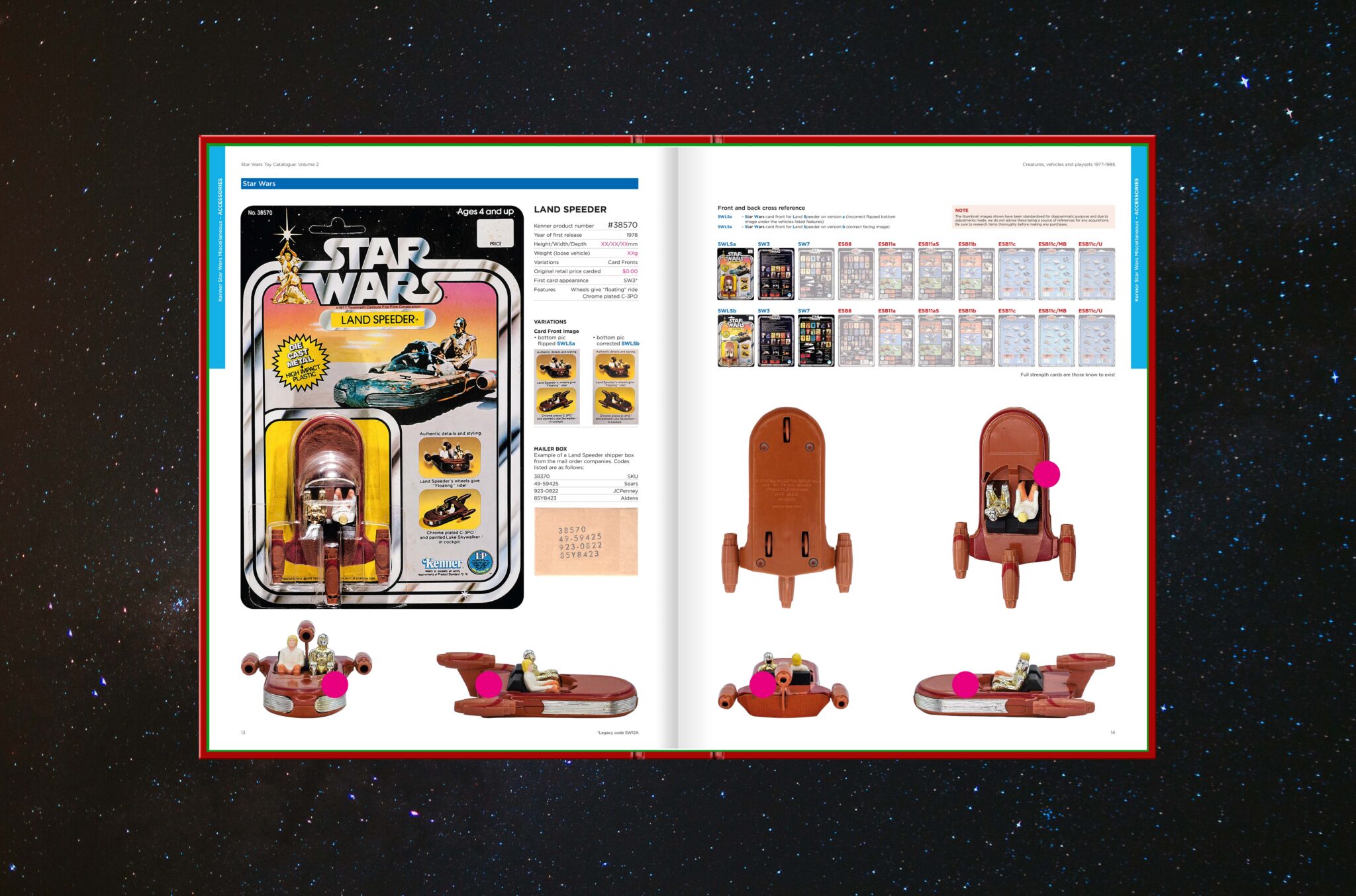 What are you most looking forward to? Is there anything in particular you'd like to see in Vol. 2? Let us know in the comments below.