It has been over 2 years since Hasbro revealed the return of the Star Wars Vintage Collection line of action figures. It was a long wait but in April 2018 we finally managed to get our hands on Wave 1. Although the majority of the wave were repacks of the 3.75″ Walmart exclusives (Asda in the UK) Black Series line, it was still great to get these figures on the vintage Kenner style card backs.
It's kind of obvious that the Vintage Collection is aimed at the adult collector with the figures being much more detailed than their five points of articulation counterparts. Plus, the vintage style card with the famous racetrack design can't fail to pull on the nostalgic heart strings of anyone that played with the original Kenner figures.
I am so pleased Hasbro saw sense to bring the Vintage Collection back. They truly are the perfect Star Wars collectors items.
Here is your guide to all of the Hasbro Vintage Collection action figures and vehicles released or revealed so far, including any store or convention exclusives.
Vintage Collection  2018
Wave 1 – April 2018
VC116 – Rey (Jakku)
VC117 – Kylo Ren
VC118 – First Order Stormtrooper
VC119 – Jyn Erso
VC120 – Rebel Soldier (Hoth)
VC121 – Supreme Leader Snoke

Wave 2 – August 2018
VC124 – Han Solo (Solo: A Star Wars Story)
VC125 – Enfys Nest
VC126 – Assault Tank Driver
VC127 – Death Trooper
Wave 3 – October 2018
VC128 – Range Trooper
VC129 – Dr. Aphra
VC130 – Cassian Andor
VC131 – Luke Skywalker (Episode VIII)

Vintage Collection 2019
Wave 4 – January 2019
VC132 – Saelt Marae (Yakface)
VC133 – Scarif Stormtrooper
VC134 – Princess Leia Boushh
VC135 – Klaatu (Skiff Guard)
Wave 5 – April 2019
VC138 – Elite Praetorian Guard
VC139 – Lando Calrissian (Solo)
VC140 – Imperial Stormtrooper
VC141 – Chewbacca
VC142 – Captain Phasma
Wave 6 – March 2019 (International Exclusives)
VC02  – Princess Leia (Hoth)
VC03 – Han Solo (Echo Base)
VC08 – Darth Vader
VC21 – Luke Skywalker (Endor)
Wave 7 – July 2019
VC146 – Luke Skywalker (Crait)
VC147 – Death Star Gunner
VC148 – Assault Tank Commander
VC149  – R2-D2
Wave 9 – October 2019 (Triple Force Friday)
VC155  – Knight of Ren
VC156  – Rey (The Rise of Skywalker)
VC157 –  Zorri Bliss
VC158  – Luke Skywalker (X-Wing Pilot)
VC159 – Sith Jet Trooper
VC160  – Poe Dameron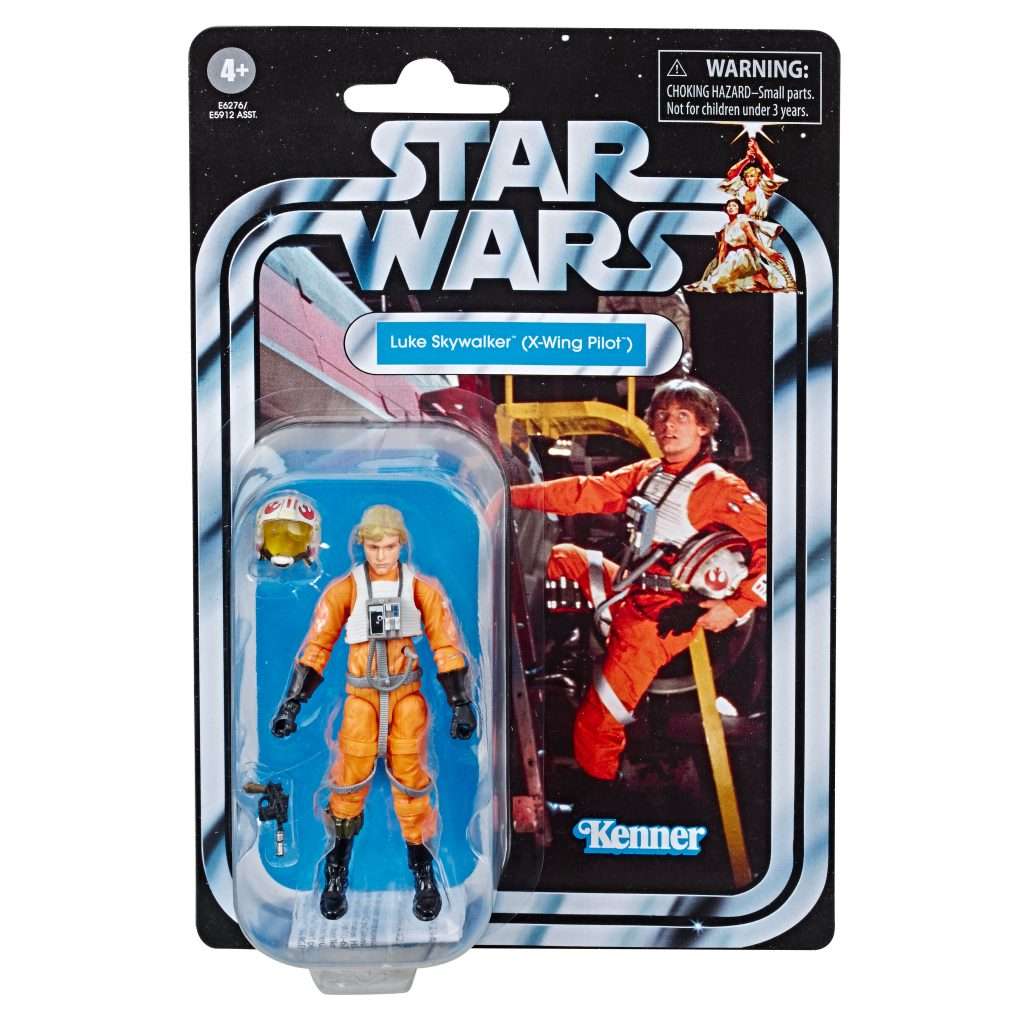 Wave 10  – December 2019
VC161 – Jawa
VC162 – Sith Trooper
VC162A – Sith Trooper Armory Pack
VC163  – Shadow Trooper
VC164 – Princess Leia Organa (Yavin)
Wave 11 – April 2020
VC164 – Cara Dune
VC165 – Remnant Stormtrooper
VC166 – The Mandalorian
VC45 – Clone Trooper (Phase 1) – reissue with updated photo real
Retail Exclusives
VC122 – Rey Island Journey (Walmart)
VC123 – Mimban Stormtrooper (Walmart)
VC143 – Han Solo, Stormtrooper
VC144 – Lando Calrissian (Skiff Guard Disguise)
VC145 – 41st Elite Clone Trooper
VC021 – Gamorrean Guard
VC151 – Luke Skywalker (Yavin)
Special 3 Packs
Skiff Guard Special 3 Pack
VC152 – Vedain (Skiff Pilot)
VC153 – Vizam
VC154 – Brock Starsher
Convention Exclusives
Dr. Aphra, Triple Zero (000), BT-1 (3 Pack, SDCC 2018)
Luke Skywalker 3 Pack (SDCC 2019 Exclusive)
Cave of Evil 3 Special Action Figure 3 Pack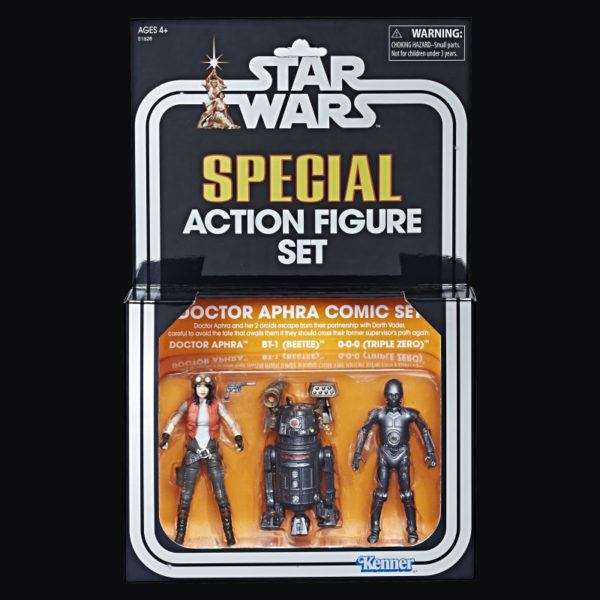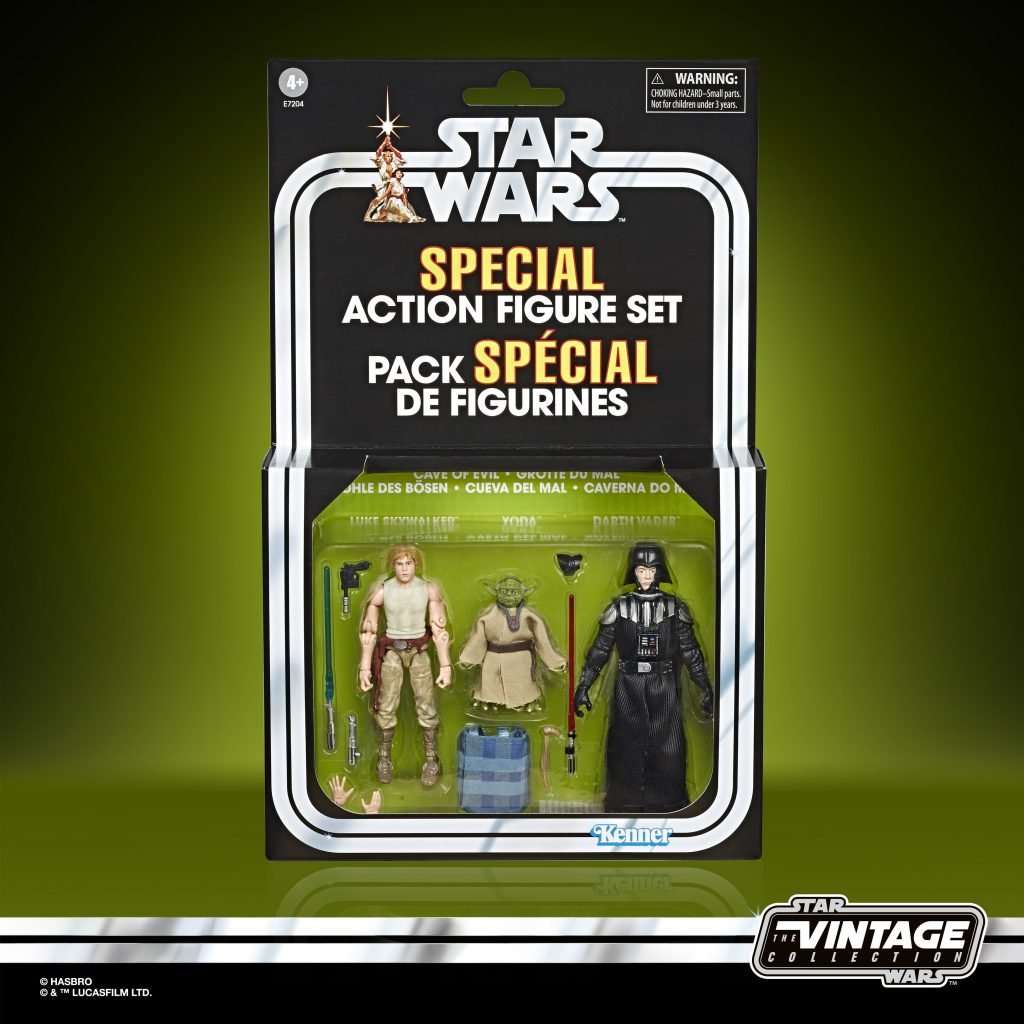 Playsets
Jabba's Palace Adventure Set
VC136 – Han Solo (Carbonite)
VC137 – Ree Yees
Vehicles
Imperial Combat Assault Tank
Imperial Tie Fighter with Pilot
Tatooine Skiff
Luke Skywalker's X-Wing (Red Five)
Poe Dameron's X-Wing Fighter
AT-ST Raider (The Mandalorian)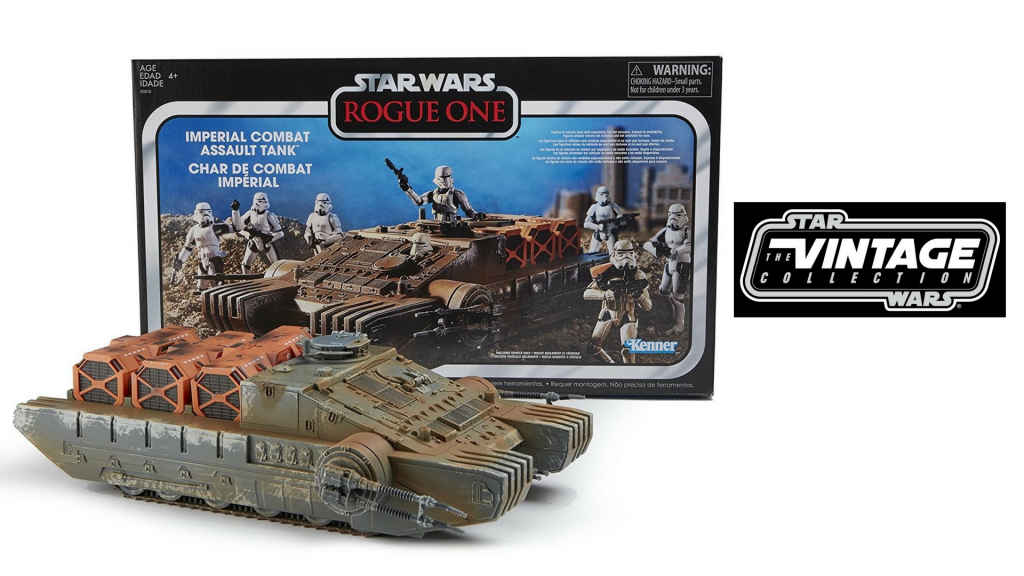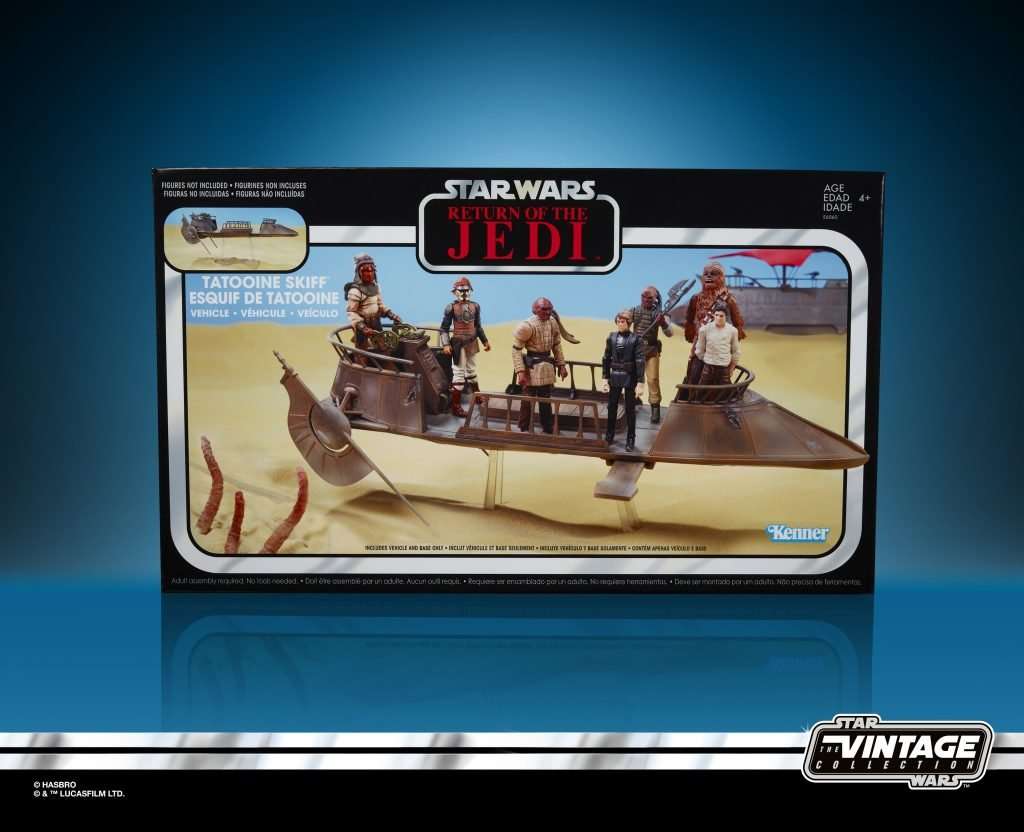 Haslab Exclusives
Jabba's Sail Barge (The Khetanna)