The December 6th Vintage Collection reveals make a clear statement that the 40th anniversary of Return of the Jedi is a priority. Hasbro revealed the Endor bunker with Rebel Commando in Scout Trooper disguise, and an AT-ST with Chewbacca – preorders are now open. We have also recently gotten news of a new Speeder Bike with Scout Trooper, and some figures from Jabba's Palace.
The question that seems to be building amongst the TVC collector community is "How will this impact the next HasLab project?" It would make good sense to connect upcoming figures to the next HasLab. For example, in 2019 HasLab released it's first project (the Khetanna – Jabba's Sail Barge) and shortly thereafter collectors got a 3-pack of Jabba characters and a Skiff. So what could the recent preorders tell us about a future project?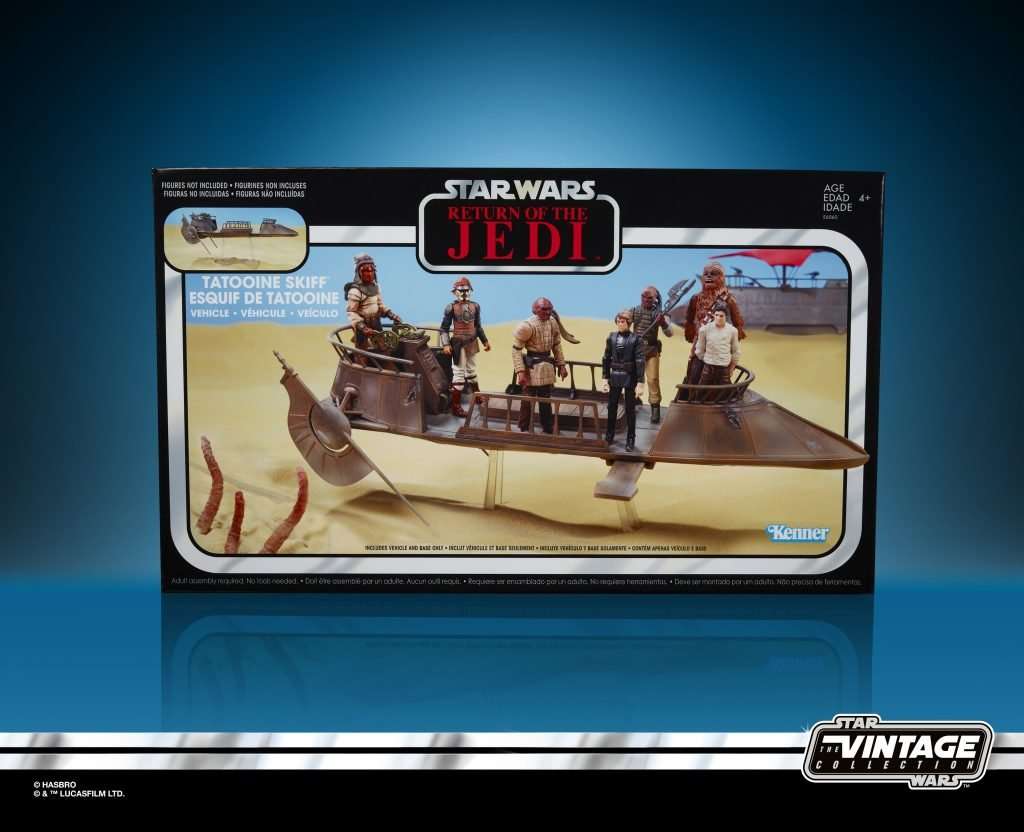 HasLab is a crowd sourcing opportunity for Hasbro to make large scale projects for fans and collectors. Due to the Endor theme of recent preorders, the conclusion many are jumping to is that the next HasLab could be a new Ewok Village. There are 3 reasons why this hope has merit:
It has not been replicated since its debut playset in 1983.
The timing fits perfectly with the Return of the Jedi Anniversary.
There are an abundant of potential tier add-ons available.
The first two reasons are self-explanatory so let's focus on the third for a moment. Not only are there a number of Ewoks/Rebels that you could include (on the card preferably), but there are also Endor mini-rigs that could make this a very tempting proposition for fans and collectors.
The Ewok Glider and Catapult are well known from the movie and would make easy tier unlocks for the casual fan.
For the more serious Star Wars fans, you could have the Endor Forrest Ranger (with Endor Rebel Soldier?) or the "deep cut" Endor Security Scout. Or maybe even . . . an Ewok Battle Wagon?!
At this point it's all speculation, but Hasbro has begun leading us down a potentially fun year of collecting in 2023. Would you be happy with an Ewok Village Playset as the next Vintage Collection HasLab? What do you think an appropriate price point would be for it? Let us know in the comments.
Author Bio
Andy Lemiere is one half of the Holochronicles Podcast on YouTube. Subscribe to the channel here.