On 10th December 2020 Disney held its annual Investor Day. At this event 10 brand new Star Wars projects were announced with a mix of TV shows and Movies set to be created over the next few years. These included shows such as Ahsoka, Obi-Wan Kenobi, Andor (Cassian Andor) and season 3 of the Mandalorian.
It was also announced where all of these fit within the Star Wars timeline. Thanks to Robert Williams (Super Galactic Geek) we now have a visual representation of where exactly these new projects sit within the existing timeline.
Scroll down to see the full timeline image.
Upcoming Star Wars Movies & TV Shows
2020 was not a good year for many reasons, but it was a good year for Star Wars fans. Throughout the year there were a plethora of announcements for upcoming series and movies to add to the Star Wars universe. The bulk of these announcements came on Disney Investor Day on December 10, 2020.
The series and movies cross a variety of genres, mediums, and timelines. The Mandalorian will be returning and its story will be further expanded into three separate spin-off series that will all come together in a hinted epic crossover.
There are three movies coming up, one animated and two live-action. There are also several other shows that will bring back beloved characters and old faces. For a full list of all of the upcoming releases, keep reading.
The Bad Batch
The Bad Batch is an animated series streaming on Disney+ that just concluded its first season. It was created by Dave Filoni and written by him and Jennifer Corbett.
The first season was a total of 16 episodes and followed thestory of Clone Force 99, also known as the Bad Batch. They were a group of elite clone troopers with experimental genetic mutations.
The show takes place in the aftermath of the Clone Wars and the repercussions of Order 66. In the show, the Bad Batch are trying to find their way in a changing galaxy, taking on mercenary missions, and trying to understand why they were the only clone troops who did not turn against their Jedi generals.
Along the way, they meet a young female clone healer named Omega. It stars Dee Bradley Baker as the Bad Batch (Hunter, Wrecker, Tech, Crosshair, and Echo), Archie Panjab as Jedi Master Depa Billaba, and Michelle Ang as Omega.
The first season was extremely well-reviewed and we can only assume great things are to come.
All of season 1 is currently available on Disney+, with season 2 ex
pected to air in 2022.
The Book of Boba Fett
The Book of Boba Fett was first announced in December 2020 after the ending of The Mandalorian Season 2. The show is going to be a spin-off from The Mandalorian and will take place right after Boba Fett's appearance in that show.
It will continue to star Temuera Morrison as Boba Fett, the legendary bounty hunter. It will also have Ming-Na Wen as Fennec Shand, a mercenary and assassin who works for Fett. It is expected that other characters who appeared in The Mandalorian may also appear.
The premiere of The Book of Boba Fett is set for December 2021.
Visions
Visions will be an anime-inspired animated anthology. It will contain 9 short films from various Japanese animation studios. The series will be looking through the lens of a different perspective on Star Wars.
While there is not yet a lot of information on the stories that will be covered, one episode of Visions will tie into the novel Ronin.
Visions is due to release on Disney+ on September 22, 2021.

Andor
Andor will be a spy thriller television series consisting of 12 episodes. It will star Diego Luna, who is reprising his role as Cassian Andor from the movie Rogue One: A Star Wars Story.
This series will take place 5 years before the events of the film. The series was officially announced on November 8, 2018.
Andor is due to release in 2022.
Obi-Wan Kenobi
Obi-Wan Kenobi will be a limited series named after the title character, Obi-Wan Kenobi. The series is set to be 6 episodes and will be starring Ewan McGregor as he reprises his role from the prequel trilogy.
The series will also see the return of Hayden Christensen in his role as Darth Vader. The series will take place ten years after the Revenge of the Sith.
Obi-Wan Kenobi was originally meant to be a film, but after the failure of Solo: A Star Wars Story, the decision was made to rewrite it as a series. It was due to begin filming in July 2020 but was delayed again to work on the scripts some more. Filming finally began in April 2021.
Obi-Wan Kenobi is due to be released in 2022.
The Mandalorian Season 3
The first 2 seasons of The Mandalorian captured the hearts
of a nation with the duo of the Mandalorian and Baby Yoda. After the finale in season two, it was originally assumed that The Book of Boba Fett would continue where The Mandalorian left off.
What wasn't known at the time (even by some of the stars) was that The Book of Boba Fett was in fact a spin-off series and The Mandalorian would be returning in its own right with a season three.
While there is little known about what is planned for season three, it has been confirmed that Pedro Pascal will be reprising his role as the title character. It is currently unknown if we'll be seeing the return of Baby Yoda (also known as Grogu) after the events of the final episode of season 2.
It is currently assumed that filming will begin either in late 2021, or early
2022. There is no release date at this time.
Rogue Squadron
In 2020 it was announced that Patty Jenkins would be directing a new Star Wars film titled Rogue Squadron. Patty Jenkins is known for directing the Wonder Woman movies.
Rogue Squadron is currently being described as a high-speed thrill ride that will introduce a new generation of starfighter pilots. While the script does take inspiration from the games and books, Jenkins has confirmed that this is an entirely new story.
The film is set for release on December 22, 2023.
Ahsoka
Ahsoka will be a limited series that is a second spin-off from The Mandalorian. It is confirmed to star Rosario Dawson who will be reprising her role as Ahsoka from her appearance in The Mandalorian.
Ahsoka was last seen in The Mandalorian leaving the Mandalorian and Baby Yoda (Grogu) near Calodan. There is no telling what adventure she may have found since leaving the pair.
The series will create a crossover event between the events in The Mandalorian, Star Wars: Rangers of the New Republic, and The Book of Boba Fett.
There is currently no release date for this series. .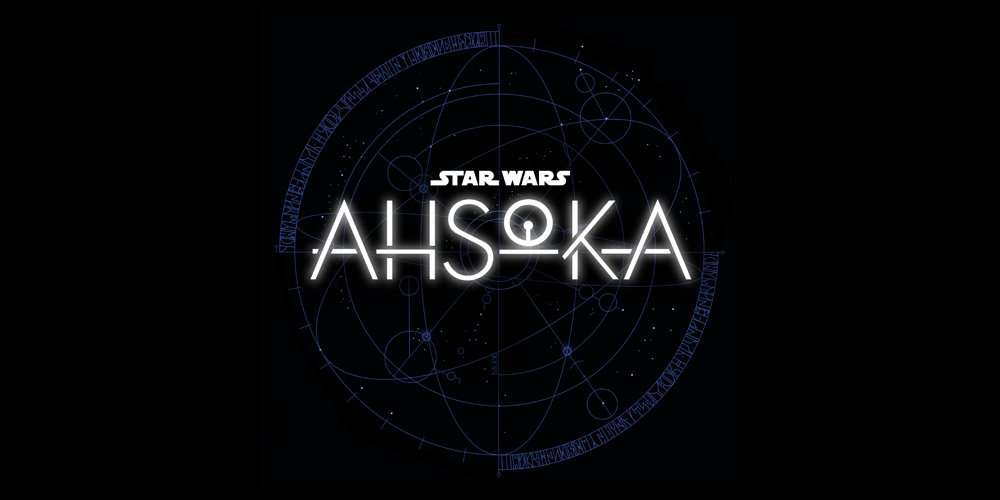 Rangers of the New Republic
Rangers of the New
Republic was yet another Mandalorian spin-off series that was announced at the end of 2020. While there is very little known about the plot of Rangers of the New Republic, it was teased by producer Kathleen Kennedy that there would be a crossover including, The Mandalorian, Ahsoka, and The Book of Boba Fett.
The show was originally thought to star Gina Carano as she reprised her role as Cara Dune from The Mandalorian. However, after a recent controversy, Gina Carano was fired from Lucasfilm and Rangers of the New Republic has since been shelved.
It is unclear if the series is cancelled completely, or if there are plans to change the series to exclude the character of Cara Dune. All that is known at the moment is that the series is no longer in active production.
The Acolyte
The
Acolyte was announced at the end of 2020 and is currently being developed by Laslye Headland. Leslye is best known for her mind-bending series, Russian Doll.
The Acolyte will take place in a never before seen part of the Star Wars timeline, at the end of the High Republic Era. It will be a mystery-thriller that will explore shadowy secrets and emerging dark side powers.
At this time there is no release date.
Lando
Lando will be a series following the beloved smuggler Lando Calrissian. There is very little known about this series so far. It is currently being developed by Justin Simien, who is known for Dear White People.
It is also rumoured that both Billy Dee and Donald Glover will be involved in the project, both of who have played Lando at different points in his life.
There is currently no release date for this series.
A Droid Story
A D
roid Story will follow everyone's favourite droids, C-3PO, and R2-D2, along with a new character in an animated film. The film was announced late in 2020 and will be made by both Industrial Light & Magic, and Lucasfilm Animation.
There is currently no release date for this film.
Untitled Taika Waititi movie
On May 4, 2020, it was announced that Taika Waititi would be directing a future Star Wars film. Later, Krysty Wilson-Cairns was brought on as a co-writer. The pair are currently working on the script.
Aside from that, all we have is a Star Wars logo in Waititi's style and a promotional artwork of a diamond-shaped object floating in space. Taika Waititi is well known for directing Thor: Ragnarok and directed "Chapter 8: Redemption" of The Mandalorian.
There is currently no release date, though it has been confirmed that the film would be theatrically released.

Which Star Wars release are you the most excited for? Let us know in the comments!