It's been some time since Disney held its 2020 Annual Investor Day, which shared information regarding 10 brand new Star Wars projects including Ahsoka, Obi-Wan Kenobi, Andor (Cassian Andor) and season 3 of the Mandalorian.
Many of these shows have been released by now, and there are a lot of exciting shows like Skeleton Crew set to release soon!
We now know where all of these fit within the Star Wars timeline. Thanks to Robert Williams (Super Galactic Geek) we now have a visual representation of where exactly these new projects sit within the existing timeline.
Scroll down to see the full timeline image, as well as information regarding the most recent installments of Star Wars.
Upcoming Star Wars Movies & TV Shows
There are a number of new Star Wars movies and TV shows in the works at the moment. Below you'll find a list of some of the most recent that have aired or will air again soon.
Andor
On September 21, 2022, Disney+ streaming series Andor released the first 3 episodes of its slow-burning spy drama surrounding Diego Luna's Cassian Andor as he explores his role in the unfolding political drama and rebellion brewing around him.
Set 5 years before the events of Rogue One, we're not getting a seasoned spy in Cassian Andor, though we know he will eventually blossom into one of the Rebellion's best intelligence agents. Instead, we're given a downtrodden and dark version of Andor who believes in nothing more than pulling a fast one to make a quick buck and staying the heck out of the way of the big fish.
Andor takes the titular character out of his bubble on Ferrix to the industrial planet of Morlana One while searching for his missing sister, only to wind up a wanted man. Unable to stay under the authorities' radar any longer, Andor does what he can to evade detainment.
As he does his best to keep himself and his companion droid B2EMO safe, his fate becomes intertwined with the Rebel Alliance, and we know that sooner or later he's going to come aboard and fulfill his destiny.
New episodes are set to release weekly with a Season 1 Finale scheduled for release on November 23, 2022.
A second season of Andor is in development now and will culminate with the events of Rogue One. The expected release is TBD estimating late 2024.
The Bad Batch
The Bad Batch is an animated series streaming on Disney+ that just concluded its first season. It was created by Dave Filoni and written by him and Jennifer Corbett.
The first season was a total of 16 episodes and followed the story of Clone Force 99, also known as the Bad Batch. They were a group of elite clone troopers with experimental genetic mutations.
The show takes place in the aftermath of the Clone Wars and the repercussions of Order 66. In the show, the Bad Batch are trying to find their way in a changing galaxy, taking on mercenary missions, and trying to understand why they were the only clone troops who did not turn against their Jedi generals.
Along the way, they meet a young female clone healer named Omega. It stars Dee Bradley Baker as the Bad Batch (Hunter, Wrecker, Tech, Crosshair, and Echo), Archie Panjab as Jedi Master Depa Billaba, and Michelle Ang as Omega.
The first season was extremely well-reviewed and we can only assume great things are to come.
All of season 1 is currently available on Disney+, with season 2 expected to air January 4th 2023.
The Book of Boba Fett
The Book of Boba Fett released on December 29, 2021 and finished its first season on February 9, 2022. The first season followed legendary bounty hunter, the one, the only, Sarlacc-escaping, jetpack-sporting, Slave One-piloting fan favorite himself– Boba Fett.
Season 1 shows our shiny armored antihero escaping the Sarlacc pit where we assumed he would be left for dead, only to have Jawas ransack his trademark armor and, you know, leave him for dead all over again.
Luckily, he boasts the odds-beating luck of Han Solo and claws his way back into the action before flash forwarding five years into the future to show us Fett staking his claim on Jabba the Hutt's abandoned criminal empire on Tatooine.
It's not long before the notorious Spice-dealing cartel, the Pyke Syndicate, enter the fray to stake a claim of their own before going head to head with Boba Fett and an unlikely collection of allies in contention for control of the region.
Season 1 of The Book of Boba Fett boasts numerous accolades, including a Costume Designers Guild Award and a Primetime Creative Arts Emmy Award as well as one of the highest viewerships of any Disney+ series ever, but the reviews were middle of the road for the series.
This casts some doubt on the probability of Season 2, and the project is not yet greenlit or in production to our knowledge. With many other Star Wars projects already well underway and more highly anticipated, we're expecting 2024 at best.
Visions
Visions is an anime-inspired animated anthology released on Disney+ on September 22, 2021. It contains 9 short films from various Japanese animation studios offering a unique perspective on the Star Wars galaxy and lore.
Studios were given near complete freedom in the crafting of each story, and so the fanbase regards Visions as non-canon. Each of the 9 stories are unrelated from another, outside of the fact that they all pertain to Star Wars and the events that take place in that realm.
Nonetheless, it is a visually stunning entry featuring gorgeous animation, incredibly detailed action sequences, and intelligent writing that critics often consider lacking in the usual Star Wars entries.
Overall, the first volume of Visions was a critical and commercial success, making the upcoming Volume 2 a highly anticipated release. As of now, we are expecting to see it in Spring 2023 on Disney+.

Obi-Wan Kenobi
Obi-Wan Kenobi is a limited series named after the title character, Obi-Wan Kenobi. The series included 6 episodes, which aired between May 27 and June 22 of 2022, and starred Ewan McGregor as he reprised his role from the prequel trilogy.
Taking place ten years after the Revenge of the Sith, Obi-Wan is living a rustic life on Tatooine, a mere stone's throw away from Luke when he's called into action to rescue Leia from the Inquisitors. Although it is a trap to draw the Jedi Master out, he's never known not to "do what he must" and so he embarks on an adventure to rescue Leia, ultimately leading up to a confrontation with his former pupil and nemesis, Darth Vader.
This scene is especially poignant and well-done, featuring Hayden Christensen reprising his role as well for a second round we've been waiting decades to see on screen.
Obi-Wan Kenobi was originally meant to be a film, but after the failure of Solo: A Star Wars Story, the decision was made to rewrite it as a series. It was due to begin filming in July 2020 but was delayed again to work on the scripts some more. Filming finally began in March 2021.
Obi-Wan Kenobi was well-received and broke records for viewership that were previously set by The Book of Boba Fett. Given how the events culminate in the series, it is unclear if there will be a second installment of the series.
The Mandalorian Season 3
The first 2 seasons of The Mandalorian captured the hearts of a nation with the duo of the Mandalorian and Baby Yoda. After the finale in season two, it was originally assumed that The Book of Boba Fett would continue where The Mandalorian left off.
What wasn't known at the time (even by some of the stars) was that The Book of Boba Fett was in fact a spin-off series and The Mandalorian would be returning in its own right with a season three.
On May 26, 2022, producers Jon Favreau and Dave Filoni confirmed the new season will be released in February 2023.
The new season will see Pedro Pascal reprise his role as the titular Mandalorian Din Djarin, along with his sidekick "Baby Yoda" Grogu, Giancarlo Esposito's Moff Gideon, and possibly more of Ming-Na Wen's Fennec Shand.
Gina Carano's Cara Dune will not return however in lieu of offensive social media posts.
Rogue Squadron
In 2020 it was announced that Patty Jenkins would be directing a new Star Wars film titled Rogue Squadron. Patty Jenkins is known for directing the Wonder Woman movies.
Rogue Squadron is currently being described as a high-speed thrill ride that will introduce a new generation of starfighter pilots. While the script does take inspiration from the games and books, Jenkins has confirmed that this is an entirely new story.
The film was due to be released in December 2023 but was recently removed from the schedule. It remains to seen whether it is rescheduled in the future.
Ahsoka
Ahsoka will be a limited series that is a second spin-off from The Mandalorian. It is confirmed to star Rosario Dawson who will be reprising her role as Ahsoka Tano from her appearance in The Mandalorian.
Ahsoka was last seen in an episode of The Book of Boba Fett.
Ahsoka Series Release Date?
It has been confirmed that Season 1 of Ahsoka will release on 23rd August 2023.
When is Ahoska set?
The Ahsoka series takes place in the New Republic Era, roughly 5 years after Return of the Jedi.
Sabrine Wren
Rosario Dawson will be joined by Natasha Liu Bordizzo who will portray her Rebels ally Sabine Wren, as well as characters portrayed by Eman Esfandi, Ray Stevenson, and Ivanna Sahkno.
Ewan McGregor also revealed in October 2021 that his wife, actress Mary Elizabeth Winstead, will feature as well. It has been since confirmed that Winstead will portray a live action Hera Syndulla.
Grand Admiral Thrawn
For the first time ever we get to see a live action version of Grand Admiral Thrawn, played by Lars Mikkelsen.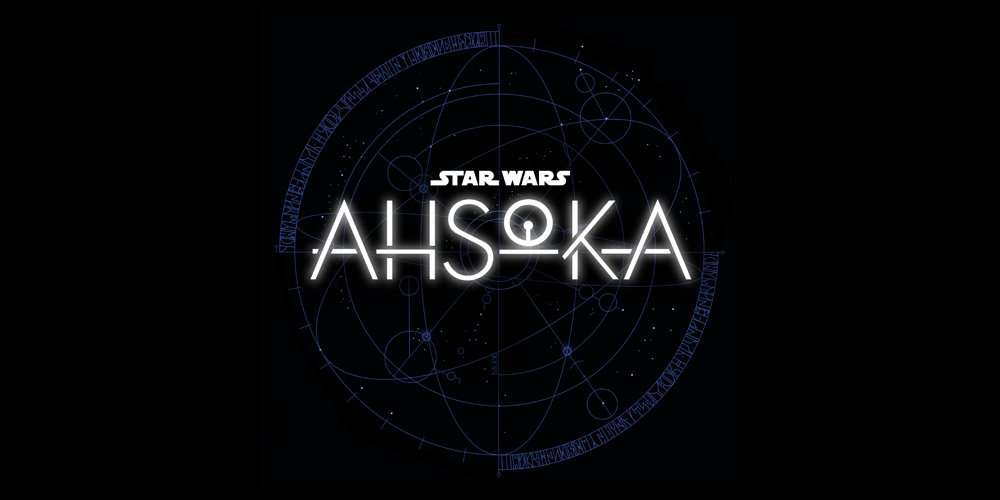 Rangers of the New Republic
Rangers of the New Republic was yet another Mandalorian spin-off series that was announced at the end of 2020. While there is very little known about the plot of Rangers of the New Republic, it was teased by producer Kathleen Kennedy that there would be a crossover including, The Mandalorian, Ahsoka, and The Book of Boba Fett.
The show was originally thought to star Gina Carano as she reprised her role as Cara Dune from The Mandalorian. However, after a recent controversy, Gina Carano was fired from Lucasfilm and Rangers of the New Republic has since been shelved.
It is unclear if the series is cancelled completely, or if there are plans to change the series to exclude the character of Cara Dune. All that is known at the moment is that the series is no longer in active production.
The Acolyte
The Acolyte was announced at the end of 2020 and is currently being developed by Leslye Headland. Leslye is best known for her mind-bending series, Russian Doll.
The Acolyte will take place in a never before seen part of the Star Wars timeline, at the end of the High Republic Era. It will be a mystery-thriller that will explore shadowy secrets and emerging dark side powers.
At this time there is no release date.
Lando
Lando will be a series following the beloved smuggler Lando Calrissian. There is very little known about this series so far. It is currently being developed by Justin Simien, who is known for Dear White People.
It is also rumoured that both Billy Dee and Donald Glover will be involved in the project, both of who have played Lando at different points in his life.
There is currently no release date for this series.
A Droid Story
A Droid Story will follow everyone's favourite droids, C-3PO, and R2-D2, along with a new character in an animated film. The film was announced late in 2020 and will be made by both Industrial Light & Magic, and Lucasfilm Animation.
There is currently no release date for this film.
Untitled Taika Waititi movie
On May 4, 2020, it was announced that Taika Waititi would be directing a future Star Wars film. Later, Krysty Wilson-Cairns was brought on as a co-writer. The pair are currently working on the script.
Aside from that, all we have is a Star Wars logo in Waititi's style and a promotional artwork of a diamond-shaped object floating in space. Taika Waititi is well known for directing Thor: Ragnarok and directed "Chapter 8: Redemption" of The Mandalorian.
There is currently no release date, though it has been confirmed that the film would be theatrically released.
Skeleton Crew
Star Wars: Skeleton Crew (not currently in the timeline graphic below) was announced on May 17, 2022, with all details surrounding its concept, plot, and development being heavily under wraps and subject to wide speculation by the fanbase. It has been described as a "galactic version of classic coming-of-age adventure films of the '80s." What does that even mean? We're thinking a cross between Star Wars and The Goonies, but it remains to be seen.
Skeleton Crew will be set in the same general time of The Mandalorian, years after Return of the Jedi and following the destruction of the second Death Star and presumed victory over the Galactic Republic. It will follow a group of younglings learning trying to find their way home in a post-Palpatine era.
We're not sure who will play these little rascals, but we do know that Jude Law will be in the cast. It is unclear if he will have a good role, maybe a teacher of the younglings or an ally during their adventures, or a villain. I'd be totally interested in seeing a Darth Jude Law, but his incredible acting range makes it near impossible to determine which side of the conflict they'll cast him on.
There is currently no release date, but Skeleton Crew is expected sometime in 2023. With huge releases on the horizon early that year, we're thinking Summer or even Fall 2023 are the best bet, but there is no firm date available yet.
Star Wars Timeline

Which Star Wars release are you the most excited for? Let us know in the comments!